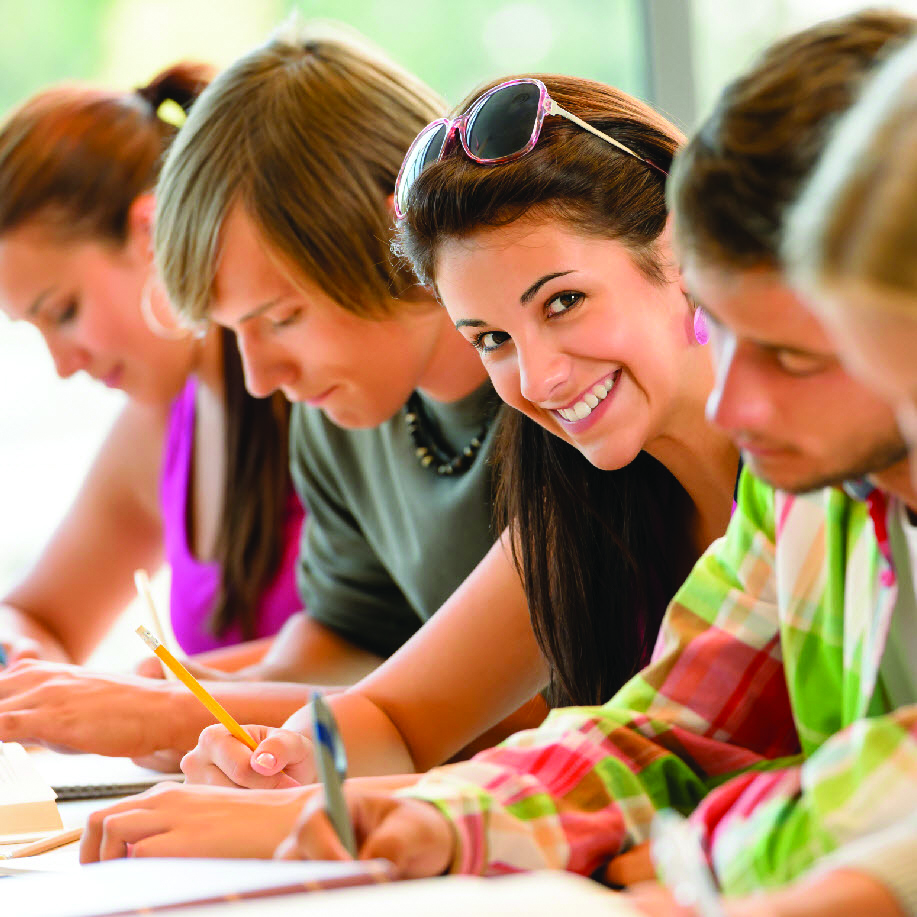 Academic Advice

'Education is the most powerful weapon which you can use to change the world.'
Lecture Participation
It is extremely advisable to attend all lectures/classes. Don't allow the opportunity of a good quality education pass you by 'an investment in knowledge pays the best interest', make the most of your time here in MTU, have an absolute blast, but keep your eye on the end goal all the time – getting the best possible education and increasing your employability opportunities when you reach the end of the road in third level education, believe me, the time flies by in no time at all. Remember always, that in the real world success only comes before work in the dictionary.
Getting the Balance Right
College life revolves around getting the balance right, as such juggling responsibilities, ensuring that your education is at the very top of your priority list. Attending a course at third level is a big commitment, one which brings with it a personal onus on each individual to achieve and be independent, a sort of 'who's in the driving seat' scenario. You are, you're in charge entirely and are very much the maker of your own destiny, with huge help and support from MTU, but like any relationship, there has to be a little give and a little take. MTU is the leading college in Ireland for student partnership, partnership being the key word here. YOU are in control of your education, it is your responsibility to attend lectures, labs, and to have your college work handed up on time. You're an adult now and you are solely responsible for yourself. Please remember this. Manage your time and get your college work done first so you can look after everything else. Organising a schedule can make your life much easier.
Taking Notes and Assignment Pointers
Taking notes is extremely important, and makes studying them afterwards much easier. There is no one given rule for taking notes, everyone has their own unique way of aiding the absorption of information. Some good tried and tested methods are getting into the habit of using shorthand notes during class, using numbers, abbreviations and simple little codes, will help you write down the notes faster and more concisely allowing you more time to get involved in the thinking process of the lecture. After class, it's a good idea to write down those notes in full so that you can remember them better and they will be fresher in your mind for the next class. It's good practice to review the previous lectures notes to help prepare you for the forthcoming class too. When you get an assignment, try to start it straight away, getting an introduction down is half the battle! If you are in a group project – agree on a timeline to complete your separate sections (helping each other along the way and conferring with each other regularly) so you can come together to craft the final submission.
Presentations
You often hear things such as 'they're born presenters', there's no such thing. Confident and coherent public speaking comes with one thing, and one thing only, practice! Everyone's first experience of speaking in front of a large audience is daunting, but as the cliché goes, the more you do it the easier it gets. When making presentations in front of your lecturer or class, most importantly remember to breathe and take deep breaths. The beginning is always the hardest part. Don't race through it like you can't wait to get it over and done with, be sure to stay engaged with your audience from start to finish.  Have some water before you begin and have some on hand during the presentation. A big tip is not to read from slides/cue cards, merely use them as a reference and to illustrate your points.  If appropriate throw in a few personal anecdotes, everyone loves a good story, as long as it's relevant to the subject matter of course.