Union Council Awards 2017
02 May, 2017
On Thursday evening, 27th April, the Students' Union hosted the Union Council Awards at which Class Reps were presented with Certificates of Merit in recognition of their voluntary contribution to campus life by Dr Barry O'Connor, Registrar & Vice President for Academic Affairs and Dr Dan Collins, Academic Administration & Student Affairs Manager.  Class Reps are at the core of the Union's growth and development and play a key role in the communication process between students, staff and the SU.  They contribute greatly to student engagement in CIT at both a local and national level as evidenced by their contributions to Sparq at CIT (Student Partnership in Quality) and NStEP (National Student Engagement Programme).
The SU Sabbatical Officers, Shane Falvey, Ruth O'Leary and Rej Makinano presented six Class Reps, who had been nominated by their class members, with awards in recognition of their 'Outstanding Voluntary Contribution'. This year 85 nominations were received with 50 individuals being nominated.
A donation of €6,121.61  was presented to Cork City Hospitals Children's Club which was the chief beneficiary of CIT Rag Week 2017 by the Students' Union, Societies Office, Chaplaincy and individual students.
The award recipients:
Dawn Keyes, 3rd year Biomedical Science
Boglarka Zsuzanna Krkos, Post Grad in Computational Biology
Stephen McDonnell, TD01 Nautical Studies (Accepted by Ruth O'Leary on his behalf)
Amy O'Keeffe, 3rd year Applied Physic and Instrumentation
Joshua Volfango, 3rd year Business Information Systems
Stephen Walsh, 1st Year Software Development
James Flynn was awarded the prestigious Cork Institute of Technology's Presidential Citation recognising his exceptional and outstanding service to the Students' Union at CIT.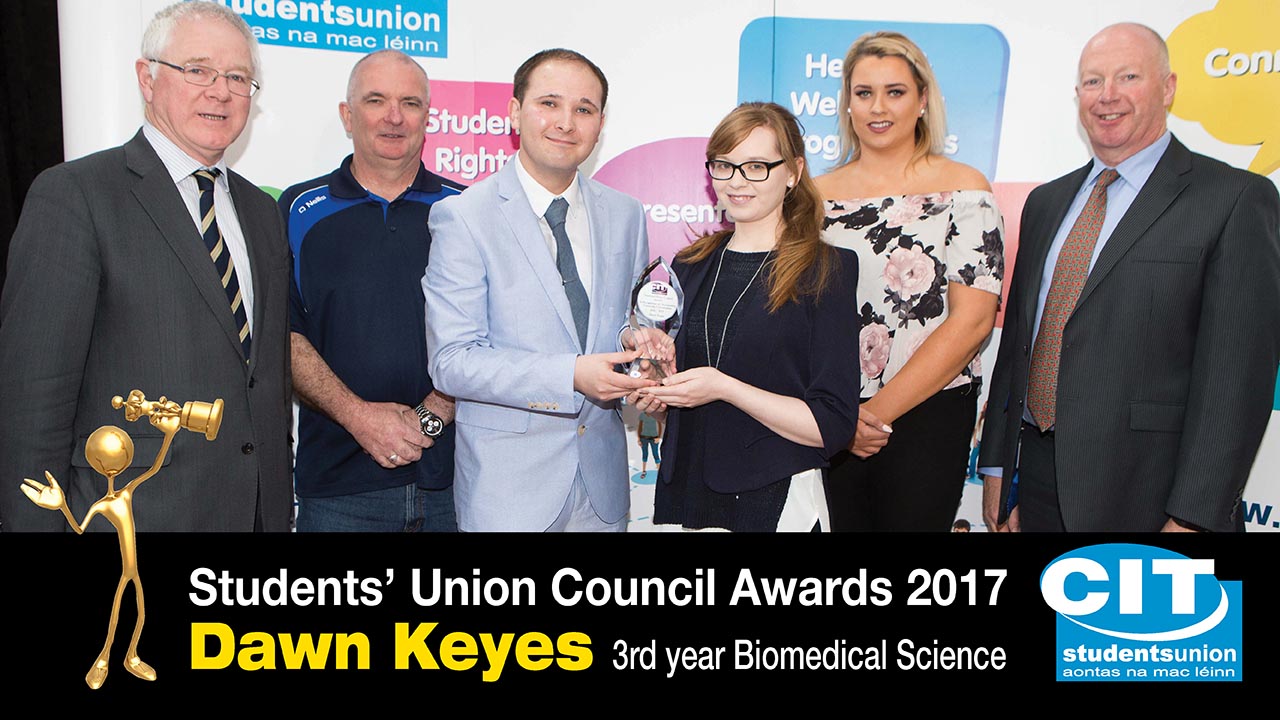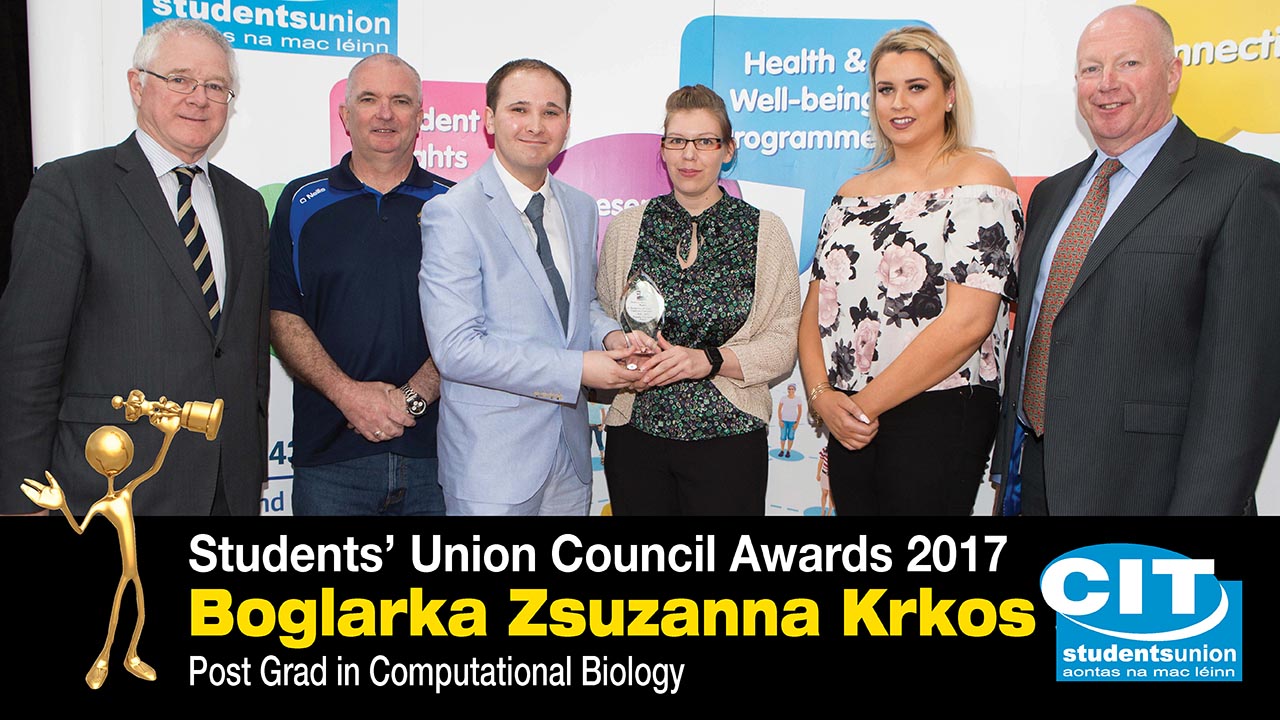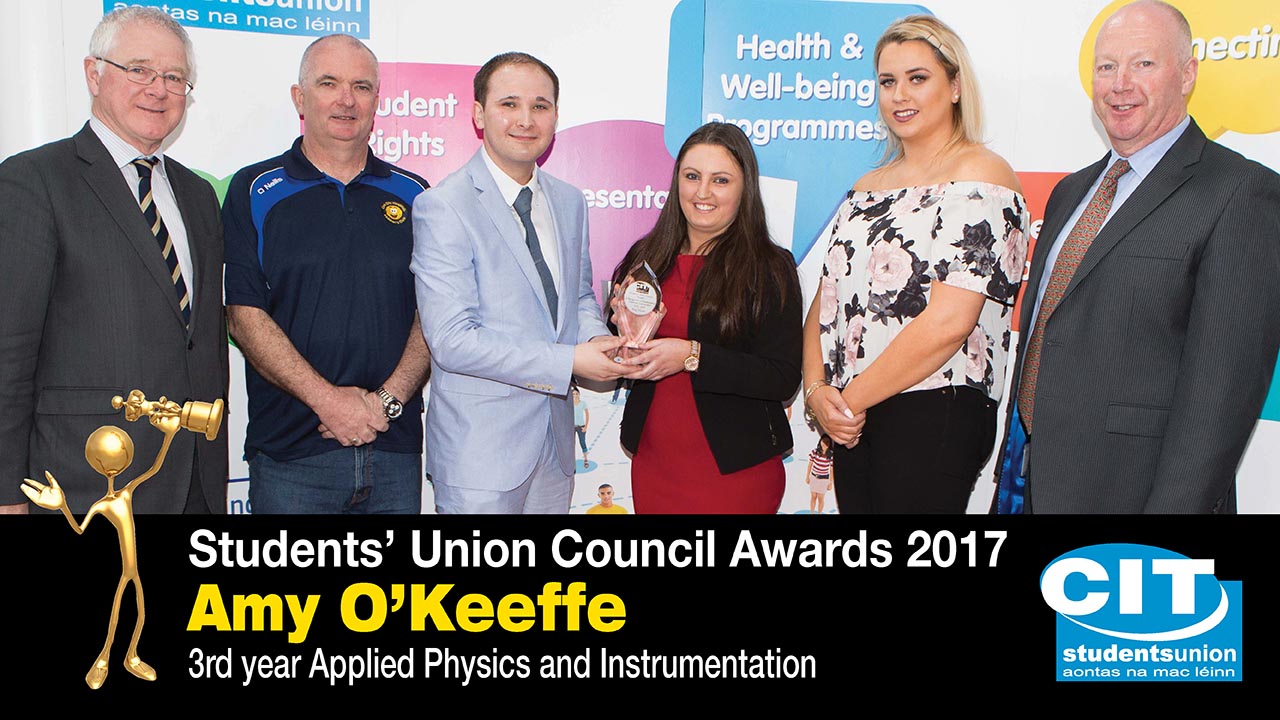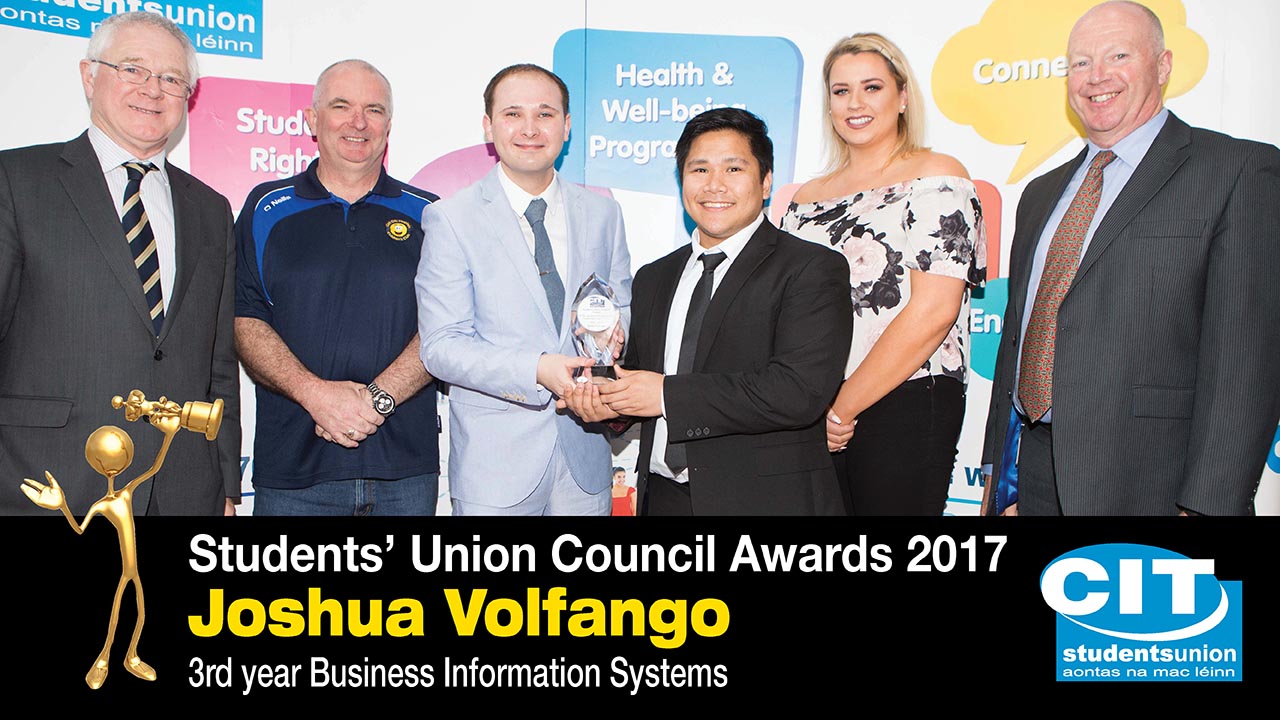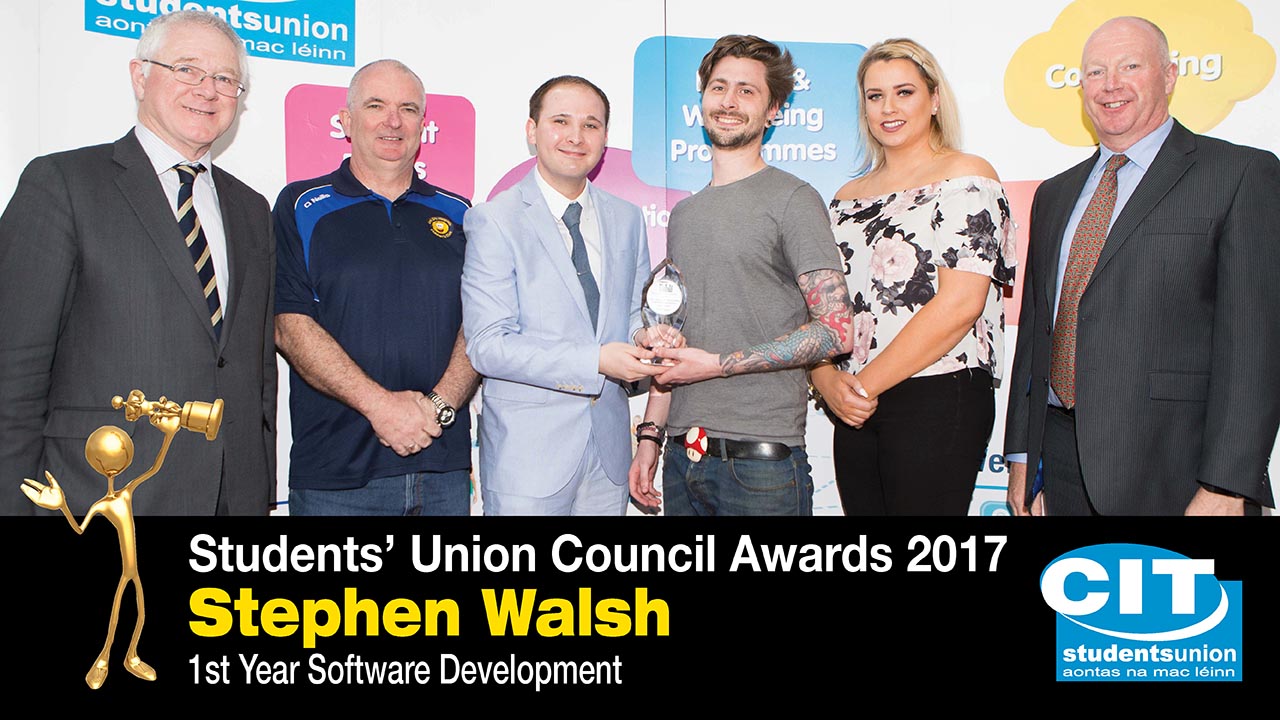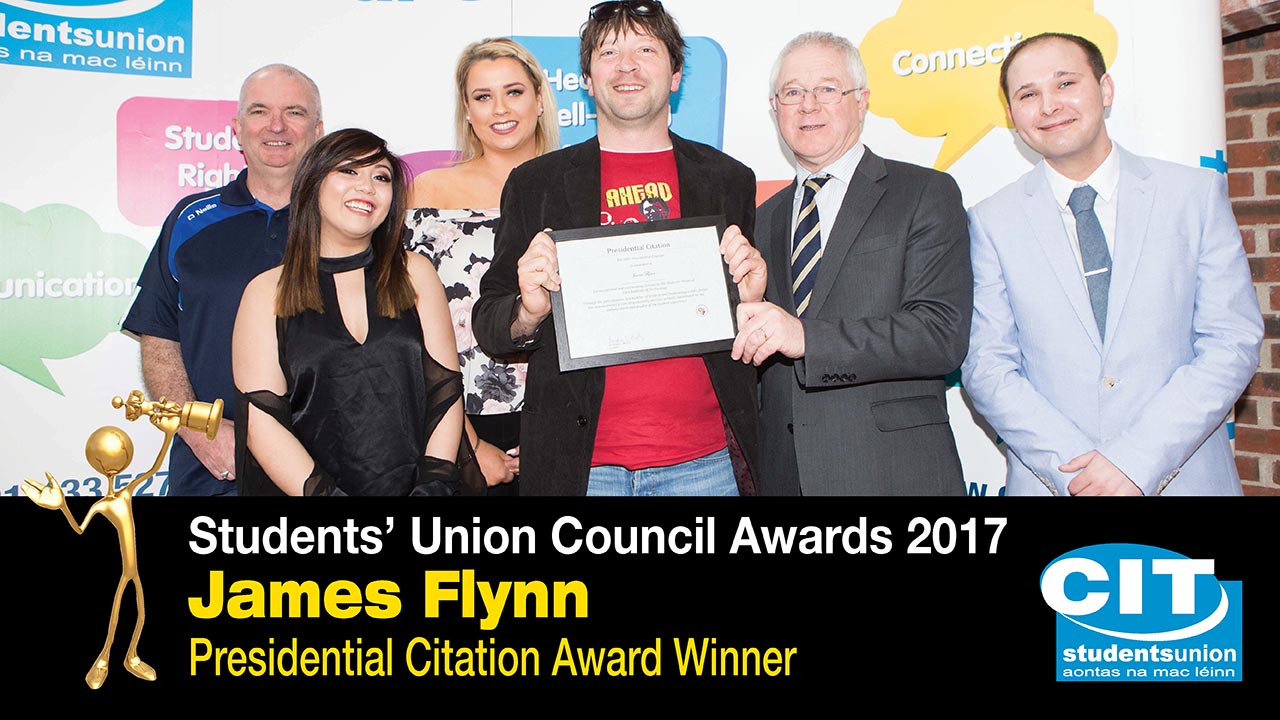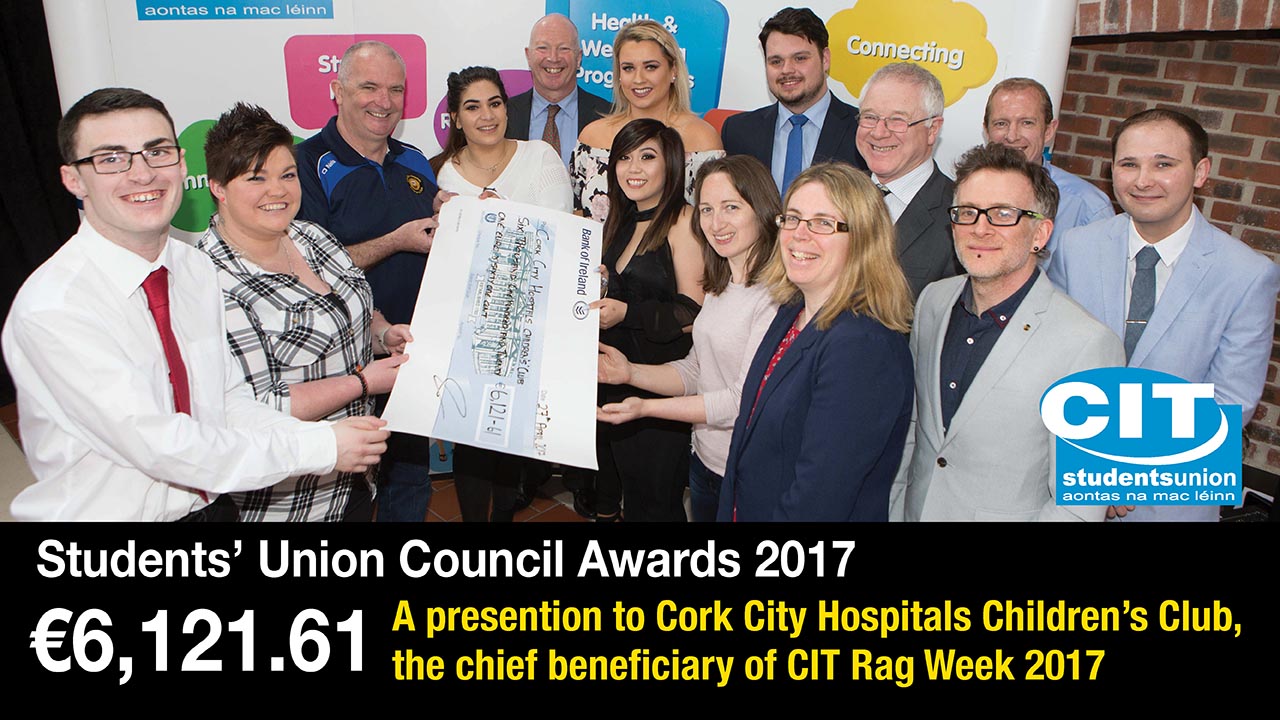 Sincere thanks to the Students' Union staff members, Mick O'Mahony, Keith Brown, Fiona Leddy and Mella Leonard, who supported the organisation of the event. We also very much appreciate the assistance of Fiona Kelly, Aoife Kelliher, Edel Dullea, Mervyn O'Mahony, Frank Hanley, Geraldine O'Sullivan and the catering staff, the Caretakers, Red Penguin, Darragh Kane (Photographer), Noel Murray, Margaret Linehan and Geraldine McCarthy.